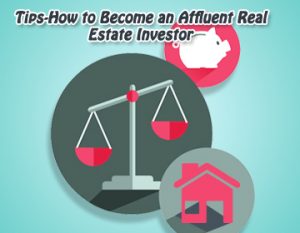 Zack childress tips,there is a myth that real estate investors and entrepreneurs are millionaires. Many new investors would wonder what would be the secret to build wealth. So in this piece of writing, Zack Childress provides tips to his investors on how to become affluent.
Joint Ventures
Build Your Network
Benefits
Make Your Name Powerful
versatility
Retirement
Popularity
Real Estate Deals
Rent and Not Buy
Even though you make lot of money by investing in real estate, you would be in need of money always. The best way is to invest in a joint venture. This is the quickest way to expand your business. Automated wholesaling system is helping many millions of people to co-wholesale.
The network you create is very important; this increases the chances of selling your deals quick. Meet new people every day and they can be of any profession.
Cash flow is like an extra income for you, and the investor can avail many tax benefits.
Specialize in any one specific area of the real estate; the contemporaries should like to collaborate with you when they invest. It should go to an extent such that your name should be recommended while making an investment. Create such power by winning in a specific area.
When you are totally done with a particular area in the real estate market, then it's time to switch over to the next area. Don't be in the same area for a long time. Switching to next area is important as it determines the investor's versatility. Make a mark in the industry and grab the attention of other investors towards you. This should reach a point where all the investors should be interested to collaborate with you. Work hard and make sure you earn an above average income.
Plan how to generate income during your retirement. Allocate funds by starting a separate account.
Joining in forums and clubs like will make you popular among the top investors. You can also use the online forums to post about your new ventures where you are looking for someone to partner up with you. The millionaires would be a part of the club obviously voicing out their ideas on how to earn money, real estate strategies. This will ignite the minds of the aspiring investors to make a name in the industry. Zack Childress REI quick cash system has various articles which is created for the budding investors to learn the tactics of marketing.
Look out for best deals where you get more profit, buy more deals as you can earn a lot in short time, invest in areas where value appreciates constantly.  You can do all this when your expenses is less than your income. For e.g. investing on a car is ridiculous, the rate of interest is incredibly high when you pay in EMI basis. So car loans should be avoided.  While building wealth, don't fall for scam.
Buying a home is indirectly making yourself land in 30year mortgage plan, instead opt for rental properties.
Save