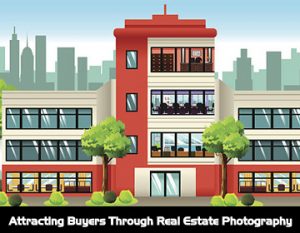 Zack childress real estate the photographs play a pivotal role in selling the house. These photographs are used in house selling listing in MLS, virtual touring, open house advertisements etc. A picture is worth a thousand words is applicable for real estate photography. Turn on the lights, click pictures and sell your home quickly.Zack Childress reviews on how to take photographs of the real estate and how not to.
Photography
Use a Tripod
Flash
Light Stand
Wide Lens
Editing
Home Preparation
Tripods are recommended for HDR techniques.
For smaller rooms, single flash is enough whereas master bedrooms and kitchen are quite vast which needs more than two flashes. Natural day light is not sufficient to bring out the true richness of the apartment.
Light stands are very important. The stress on the importance is you need them when there is no countertop or furniture.
Use wide angle photography to getter better pictures and for sharp images.
Adobe light room is quite good for editing in preset mode. You advanced editing techniques for better clarity and look for some rooms.
Add fresh flowers, turn on the lights, and use natural light for some rooms. Remove your personal properties like photographs. Remove clutters.
Non photography thingies
Contract
Insurance
Weather
Deadlines
Sign up a contract, for busy photographers you need to schedule your appointment. There are certain instances when photo shoot consumes more of your time and you end up cancelling other photo shoot. To avoid such happenings, schedule and sign up.
Many photographers face this issue, their mind keeps pondering over what would if I break something here while clicking pictures by mistake. You can take insurance which will cover all the expenses if you break something.
There are certain weather conditions where your images you click results in a gloomy way. You cannot make out anything out of the pictures. In that circumstance, make sure you come again and click those areas again. Build flexibility factor with your client.
Quick captures and edit will be fine so that you give these images to your agent even before the deadline. The agents are busy and they need to collect images from various other photographers and properties. So send you captures as fast as possible.
Advantages of real estate photography in home selling
Hiring a professional photographer will help you to sell your home quickly as they capture high resolution images.
MLS with pictures attract buyers immediately as they are shot in right angles.
Buyers spend most of the time spending on seeing pictures to proceed with the property and eliminate a few which they don't like.
Zack Childress complaints
bad HDR photographs will not look good and doesn't attract buyers
Some agents fail to pay the photographers after the work is done.
Photographs reveal too much of information at times. There may be some criticism that sellers have to face.
Don't use smart phone photography, tilted images to avoid.
To know more about real estate photography, check out Zack Childress quick REI cash system where dos and don'ts s are explained clearly. Make sure you also browse through Zack Childress automated wholesaling system where you can do co-wholesaling at free of cost
Save