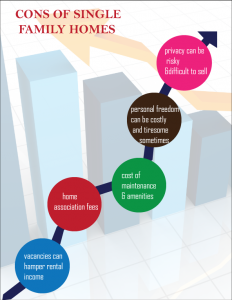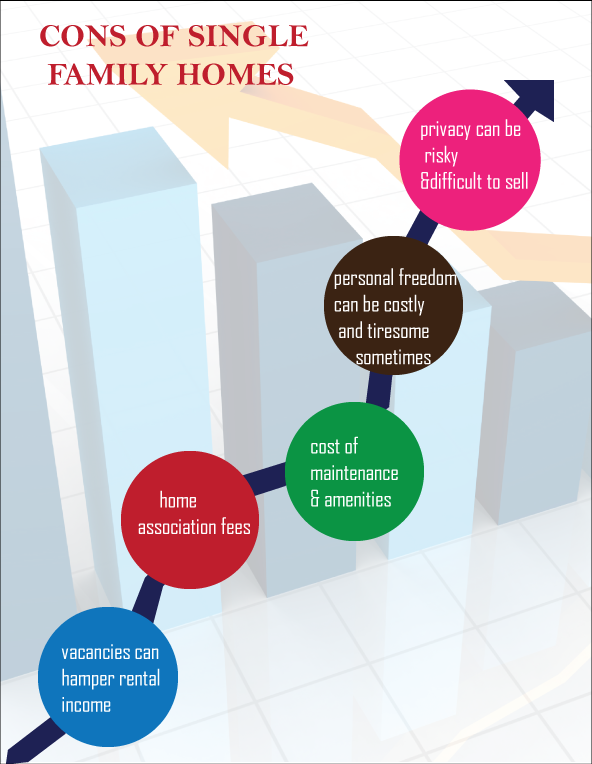 Introduction
Zack childress single family homes have privacy, more space and personal freedom. Also the cost of managing single family homes is lesser as compared to multi-family homes. To get a better insight into the advantages of single family homes, read the article on pros of single family homes by Zack Childress, a real estate investor. In this article he shares,
some of the cons of single family homes
vacancies can hamper rental income
home association fees
cost of maintenance
cost of amenities
personal freedom can be costly and tiresome sometimes
privacy can be risky
difficult to sell
Vacancies can hamper rental incomes:
The moment lease ends, the property becomes vacant and the rent stops coming in. The cost of placing a new tenant is common for all homes not excluding single family homes.
Home association fees:
Most of the homes in a locality are associated with home associations. The property owners have to pay monthly payments to the HOA which can take up a part of their expenses.
Cost of maintenance:
The cost of maintenance is higher for single family homes. The owner has to pay everything from his pockets but whereas in case of multi-family homes, the costs of maintenance is shared among the dwellers in all the homes.
Cost of amenities:
The costs of amenities like children's play area, swimming pool, table tennis court and so on are much higher in case of single family homes. In fact it is non affordable unless the family has a very high income.
Personal freedom can be costly and tiresome sometimes:
Of course with single family homes, you have more personal freedom. You can organize family reunions, keep more pets and throw parties. But who is going to clean up after these events. It is you. You can hire a servant but still you have to spend quality time supervising.
Also, you can get friends to help you but you have to work along with them. Sometimes your valuable things may get damaged unknowingly. Say someone breaks your costly German flower vase while dancing. You bear the loss of the flower vase. If your servant damages the kitchen slab while working, then you have to bear the replacement costs.
Privacy can be risky:
In a multi family home, your neighbors become like your family members in the long run. They help you out in times of crisis but this may not be the case with single family homes.
Also, crimes are more likely to occur in single-family homes. If you go for a tour for 2 to 3 days and you cannot take your kids along, then you may not have anybody looking after the kids. But in case of multi-family homes, your neighbors may offer to look after your pets and kids until you come back.
Difficult to sell:
Single family homes are difficult to sell. There are not many who would want to buy a single family home. Only people with high incomes can afford them
Conclusion
Thus Zack Childress brings out the disadvantages of single-family homes with respect to privacy, costs and amenities.
Save
Save
Save
Save