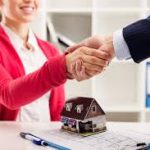 Zack Childress, of REI Success Training, has a widely diverse business background and experience in successful Real Estate Investments & Business Development. Zack's Investment Company has been successfully operating for over six years, with a funding company for over three years, and a coaching program for over 4 years. He is always strategically developing his businesses based on market trends and cycles to stay ahead of the pack. When it comes to building a strong investment portfolio and ways to invest he finds the best deals out there using automation and the internet to grow his business.
Zack is one of the few investors to have successfully maneuvered through the housing crash and come through it with a completely automated business that generates a full 5-figure income each and every month! Zack Childress, aka Mr. Automation, is one of the leading experts on Automating your Real Estate Business and Virtual investing. He invests in 6 different markets across the U.S. using his virtual investing strategies. In fact, he coaches students all over the United States for over five years, including some of the biggest name real estate investors in the market.
He never stops creating new ways to automate his business to maximize his returns. Zack believes all successful businesses must not only have systems in place but also have automated systems to excel and surpass their competition. Zack Childress has been inspired to share his success with others similar to him that want to generate positive cash flow and increase their net worth through real estate investing. Most people in his position would retire but he has not, he still buys and sells real estate today in this turbulent market using the same systems he has mastered over the many years of investing.
To touch on one of the many systems Zack has created here is one on how to find a Great Contractor. When we invest and we are looking to fix and flip a property, buy and hold it or wholesale it is always good to have a Contract ready to go. So I have put a list of the 8 things we do to find them and how we prescreen them.
1. Ask your friends and family.
Wouldn't you rather hire a contractor recommended by someone you trust? Contractors call these projects "referrals" and they prefer them, too. A referral drastically reduces the chance of a bad experience. If you can't find someone you know to give you a recommendation, find a trusted source for a recommendation. Ask the Better Business Bureau (BBB) or a contractor's association in your area.
2. Look in the phone book, but only to make sure your contractor is listed in it.
Your home is likely the most valuable thing you own. Do you really want to find someone to work on your prized possession in the yellow pages? Probably not. One thing the phone book is good for, however, is to make sure your contractor is listed in it. It's just one more certification of legitimacy.
3. Check references thoroughly.
Ask the contractor for the names and contact information of several recent customers who would be willing to share their experience. Call them. If possible, view the completed projects. Also, if possible, view a project or two in progress. This may sound like a pain, but when you're spending thousands of dollars for a home improvement project that should last years; you want to make sure you've done your homework. More research upfront means fewer regrets later.
Here are some questions to ask a contractor's previous customers:
Was the project completed to your satisfaction?
Was the project completed on time and on budget?
Were there unexpected additional costs? What were they?
Did the contractor communicate well during the project?
Did the crew(s) show up when expected?
Did the crew(s) do a complete cleanup after the project was completed?
Would you recommend the contractor? Would you use this contractor again?
May I view the completed project?
4. Do a basic business checkup.
Ask the contractor how long they've been in business. Find out about licensing requirements in your area. Ask the contractor to see any required licenses and confirm that all documentation is current. So you won't be liable for injuries and damages on the job, ask for copies of the contractor's personal liability, worker's comp, and property damage insurance. If applicable, find out if the contractor is using any subcontractors. If so, meeting them is just as important as meeting with your contractor. Make sure they've been paid on time in the past by this contractor, and check their documentation as well. In addition, get a "lien release" or "lien waiver" from every subcontractor and every supplier working on your project. That way, none of them can place a lien on your home if they are not paid by your contractor, potentially forcing you to sell your house to pay your contractor's bills. Sound bad? It can be. So protect yourself.
5. Ask an annoying amount of questions.
This is not the time to hold back. If you don't understand some of the specialty jargon the contractor's using, ask about it. If you don't understand the process, or if you're confused about why things have to be done a certain way, ask, ask, and ask. Don't stop asking questions until you're totally clear.
6. Get several bids, and if they're different, find out why.
The BBB recommends getting at least three bids. And don't assume you can't understand the reason two bids for the same project are thousands of dollars apart. Allow the contractor to tell you about materials and labor. You might end up going with a higher bid once you understand exactly what you're paying for. Often the lowest bid isn't the best, but you'll only be able to compare them once you know exactly what you're paying for. Often the lowest bid isn't the best, but you'll only be able to compare them once you know exactly what materials and labor each bid includes and you can compare apples to apples.
7. Put everything in the contract, and make sure the contract is in writing.
A written contract. That's how "contractors" got their name. And it's how you'll save yourself from grief if something should go wrong with your project. Even if your state doesn't require that a contract be in writing, get it in writing. The contractor gives the details of the project and should be brief, clear, and easy to understand. Here's what you should make sure a written contract contains:
Contractor's name, address, phone number and if required, license number
Estimated start and finish date
Payment schedule for contractor, subcontractors, and suppliers
Contractor's requirement to get all needed permits
Any verbal promises should be confirmed in writing in the contract
List of all materials to be used, including product, brand, color, size, and model.
How change orders will be processed. Change orders are written authorizations to a contractor specifying a change or addition to the work described in the contract. Change orders usually affect the cost and schedule of the project. Some contractor's require payment for change orders before they'll start work.
Warranties covering labor and materials. The warranty section must include the names and addresses of the contractors, distributors, and manufacturers standing behind the warranties. The warranty period and any limits to the warranty must be clearly stated.
What aspects of the project the contractor is responsible for – and what the contractor isn't responsible for. For example, you'll probably want to make sure that complete cleanup and debris removal is included in the contractor's price. A "broom clause" states that the contractor will take care of all clean-up, including spills and stains
To offset any sales pressure you might have felt at contract signing, and to give yourself time to examine the contract, include a written statement that says you have the right to cancel the contract within three days for any reason. Make sure you get two copies of the cancellation form – one to keep and one to send to the contracting company. The receipt must have the current date and the name and address of the contractor, and clearly explain your right to cancel.
8. Trust your gut.
Even if everything else checks out, if you don't feel right about the situation or if you don't like the contractor's manner, listen to your instincts. A home improvement project can derail if you and the contractor can't communicate or get along with each other. Most home improvement projects involve a certain amount of close contact with the contractor and crew, as they work in your yard, on your roof, in your living room or kitchen. You want to make sure you hire a contractor you feel comfortable with.
If you would like more help setting up your business and are looking for long term support then just visit my mini coaching training at www.REISuccessCoaching.com
Thanks,



Zack Childress
Zack is a full- time Real Estate Investor, Mentor, and Coach and has been for the last 6 years.
If you would like a free audio tape on investing call 1-866-592-2429 or visit our website at www.REISuccessCoaching.com.
Save
Save
Save
Save