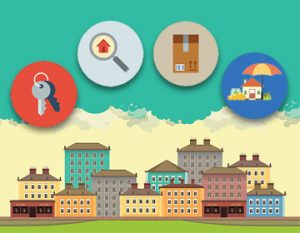 Being a part of real estate business is no easy thing; it is a serious commitment which requires a lot of planning, time, and money. Depending on the state laws, sometimes even the savviest real estate professional tend to fumble, but this is not the case if you attend Zack Childress freedom from flipping workshop. While, there are several reasons as to why you should be attending this seminar, one of the main reasons is because the market has changed and so should you. The same old techniques no longer exist. Seeing that a good workshop can change your entire life, it is a must that you attend this workshop, also its one of the fastest ways to boost your career, and one of the best ways to stay up to date in the tech world. Now that we have seen why you should attend it, let us have a look at what are the things you will get to learn.
How to Flip Contracts for Quick Cash and How to Flip Properties for BIG 5-Figure Paydays
How to Get Access to the Money to Do as Many Deals as You Desire
How to Tap Into an Unlimited Source of Buyers Your Competition Doesn't Know About
How to Maintain a Steady Flood of Daily Deals in Your Pipeline
How to Spot the Most Profitable Deals that Put the Most Money in Your Pocket
How to Build an Automated Business that Runs Without You and Continues to Pay You While You Do What You Love to Do
Apart from learning the aforesaid things you will also be able to create an individual plan, building your master team, the money resources types of capital, finding the right markets, identifying zip code buying zones, in the first day of the workshop and much more on the consecutive days.
Having said all that, as you implement the strategies explained in the workshop, you will be able to pull off the following things with ease.
Pay Off All Your Past Due Bills or Lingering Credit Card Balances
Start Building (or Rebuilding) Your Retirement Account so You Never Have to Worry About Running Out of Money During Retirement
Quit Your JOB and Live Your Life in Freedom
On the whole, Zack Childress reviews about freedom from flipping workshop are something that you shouldn't miss out. Real estate flipping has its own opportunities and obstacles, if you are still leery, then consider Zack Childress consultation because a professional's guidance is said to help and Zack Childress tried and true investing methods is said to help you in countless ways and the insider reviews will help diversify your real estate investment portfolio.