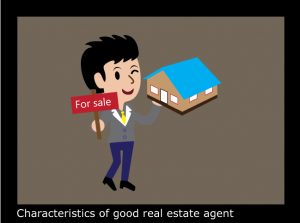 Zack Childress-Guiding a group of resources towards the final goal or objective is the main duty of a successful real estate agent . Apart from this, there are so many other traits that a successful real estate agent should possess.
This piece of article will present you with some of them.
A good agent will care about your priorities and goals rather than their commission, while having an eye for protecting your interests, co-coordinating, managing, controlling every step of the way based upon your decisions.
Only works with a handful of priority clients at any given time such that every single client's needs are met while still paving a way to time, attention, energy, and service they need.
He/ she should- keenly look out for on-market, off-market and back-on-market prospects and threats to scale up your number of purchase options – and, preferably, find you a great deal; provide you with advanced market analytics, for the reason that good data helps you make better resolutions.
They should also be able to provide you with market information like the geographic area and property type inside out, its values, market trends, neighborhoods, pros and cons, legal issues etc while still updating on changes if any.
With effective negotiation skills, at your instruction they should be able to aggressively work to pull off the best possible results in terms of price. This is highly important because an adept negotiator committed to your interests can effortlessly make a vast difference in the sales price, say somewhere between 3 to 5 percentage and depending upon the negotiation skill of the real estate agent this percentage can sometimes be much more.
A good real estate agent should tell you the truth as best as can be discerned, which takes into account the positives, negatives, upsides, downsides including things that you might not want to hear. By this means you can change your decision accordingly before proceeding with a transaction (adjusting with the situation).
Apart from the service that he/she has to make from their side, they should also be able to offer a range of qualified professional resources services when their counsel is required and it includes inspectors, lawyers, escrow and loan agents, etc….
Off all this is very important, they should never make decisions for you nor force you to make decisions in a certain way that is beneficial for them, but lays out all the information, options and strategies for your consideration.
Now that you know the characteristics of a good real estate agent, when scouting around for them, try to research more about them to have fruitful results. Hope you found this article helpful, for more real estate agent information Google Zack Childress real estate reviews. If you want to start building your knowledge and skills on the key concepts of real estate, then keep tuned to Zack Childress real estate seminars and camps that will help you build your skill base. Zack is a real estate entrepreneur who conducts seminars and boot camps on real estate principles, markets, finance, and much more.
Save
Save
Save
Save
Save
Save
Save